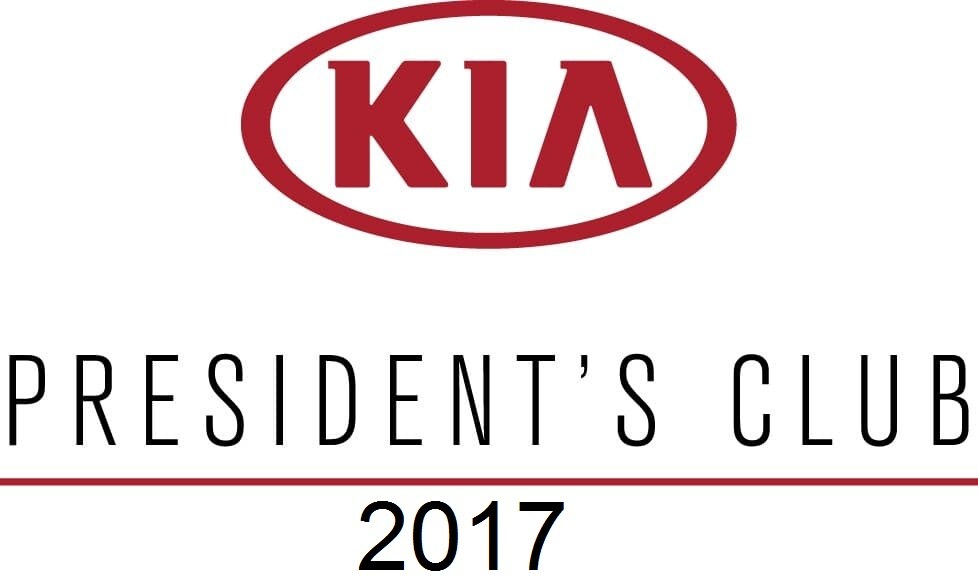 Team Kia of El Cajon HONORED AS EXCLUSIVE MEMBER OF
KIA MOTORS' PRESIDENT'S CLUB
John Kiefer of Team Kia of El Cajon Recognized for
Exceptional Customer Service and Sales Success
Eugene, OR, March 27, 2018 - John Kiefer of Team Kia of El Cajon has been named by Kia Motors America as one of only 30 dealers in the United States to earn a spot in the brand's prestigious President's Club. Selected from the network of nearly 800 retailers, the Kia President's Club recognizes the dealers that have achieved the highest overall sales volume and outstanding customer satisfaction. This is the 4th time that Team Kia of El Cajon has received President's Club honors.
"2017 was a historic year for the Kia brand in the United States and, on behalf of the Kia family, I would like to recognize and thank John Kiefer and the staff at Team Kia of El Cajon for their commitment to exemplary sales performance and top-notch customer satisfaction," said Justin Sohn, President and CEO of Kia Motors America.
Last year, Kia outpaced the industry and set an all-time annual sales record in the U.S. and celebrated the production of the brand's two millionth vehicle assembled at its manufacturing plant in West Point, Georgia.
The 2017 Kia President's Club honorees receive dealership promotional materials and awards 
as well as a custom-made crystal 2016 Kia President's Club statuette.